Top Reasons To List Your Home Before Spring: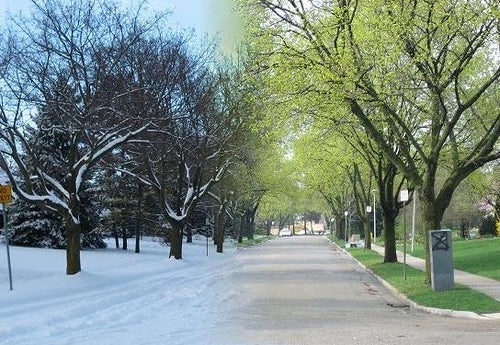 Most people assume that they should wait until spring to sell their home because it's the best time. But waiting it out for spring is not always the best idea. Here are some things to consider about the winter market before deciding when you should put your home up for sale:
1. Winter typically has a lower number of homes on the market, which means that there is less competition! Come spring, many more homes come to the market, which means buyers may be less likely to come across your home at that time.
2. Your Realtor will be available to work harder for you! Low activity during the winter months also means you will have the undivided attention of your realtor, and he or she will be working harder for you. These lean months of low sales volume encourage realtors to try just that little bit harder to negotiate a sale.
3. The closing process could go a bit faster because lenders and title companies are less overwhelmed with tons of closings like they are during the spring market.
4. Due to low inventory during winter months, you may actually be able to get a higher price on your home or get into a bidding war situation because buyers may be on a strict timeline to purchase a home.
5. The months of January & February are known to have the most corporate job relocations & transfers than any other month of the year. Usually, corporate employees who are transferring to the area are not willing to wait it out until spring in a hotel room.
6. You don't need to worry so much about the landscaping & exterior appearance of your home like you do in the summer months. All you need to worry about is shovelling the sidewalks and a path to all exterior doors, and that's it! No planting, watering or trimming to worry about.
7. More online attention! Just because it's winter, doesn't mean buyers stop looking online. With fewer homes on the market during this time, it's more likely your home will get more online views & exposure.
8. Buyers aren't going to showings and open houses in snowy road conditions & negative temperatures just for fun. They're going because they are serious buyers looking to find a home!
Call me today and we discuss your options with regard to buying or selling before the spring market!
Mike Baylis